Sketches Drawing – 75 Picture Ideas
10+ Best Sketch Drawing Ideas
Are you into sketching? Yes, simple sketching may be easy if you're not after the realism and the details—even children can make sketches. But if you want to achieve a real-looking sketch, then that's another story. Sketching that involves realism may not require you to apply colors, but to bring life to it, you have to rely on other elements of the drawing than just the colors. When sketching, you need to have a knowledge on the different shades and how to apply realistic-looking shadows.
If you are, indeed, into sketching and want to learn how to apply proper shading or if you already have enough knowledge and just want to gather ideas on what to draw next, then you have found the right place. Our website contains an entire collection of sketch drawing ideas to help you decide for your next masterpiece. Feel free to look around our website for these sketch ideas.
You may want to check out our other collection of pencil drawings here on our website.
Sketch Still Life Drawing
Sketch Fashion Drawing
Sketch Art Drawing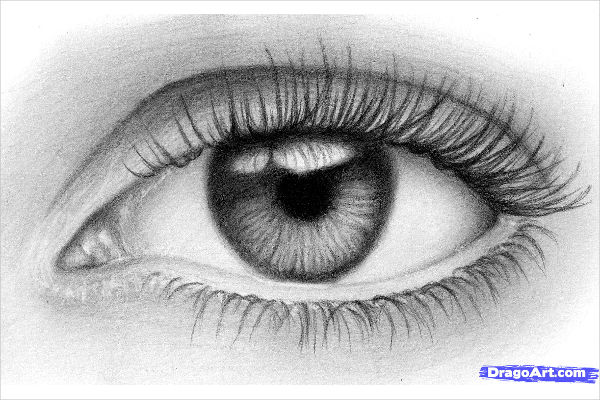 Pencil Sketch Drawing
Sketch Drawing of Animal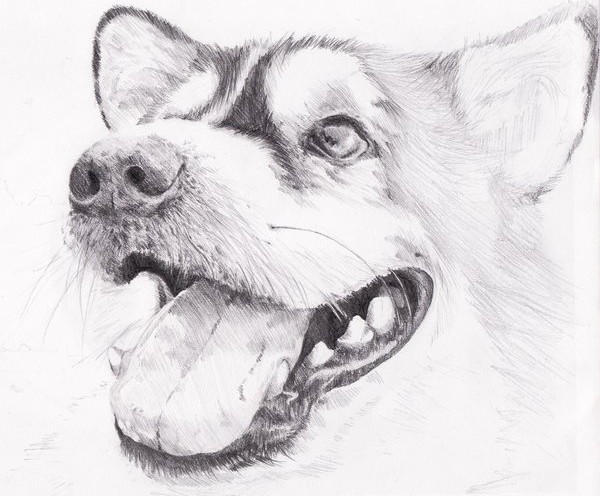 Monochrome Sketch Drawing
SourceA sketch is the finished product of sketching, but it may not be the final product of a drawing since it lacks the application of colors. It is the result of a rapidly executed freehand drawing. Sketches can be done with the use of lead pencils, charcoal pencils, or an ink pen, just to name a few. Sketches usually involve a lot of shading and lines of different thickness to demonstrate effects.
Useful Sketching Tips
Though some are born with artistic skills in their blood, drawing requires skills that are learned from many possible sources.
Use the full range of value, which means learn about the darkness or lightness of the subject in the drawing.
In relation to value, also learn about shadow angles, intensity, and distance depending on the location of the light source.
Learn to use the different line qualities, which refers to the thinness and thickness of lines.
Don't be stiff when you draw. Loosen up and be flexible.
Learn the different effects when you hold your pencil at different positions. It becomes darker if you hold it close to the tip, and lighter if you hold it further.
When shading, avoid smudging with your hand, use a small piece of paper instead.
Continue practicing even if you think you are already good at it.
Benefits of Sketching
Sketching can aid in the development of one's concentration.
It can stimulate one's creativity even without relying on colors.
Sketching is pleasurable and fun for any age.
If you admire graffiti art, then check out our collection of graffiti pencil drawings.
Bird Sketch Drawing
Sketch Drawing of Eye
Flower Sketch Drawing
Abstract Sketch Drawing
Nature Sketch Drawing
SourceWe sincerely hope that our sample sketches are enough to provide you with ideas for your next project. We carefully selected these sketches from among the best ones on the Internet. These sketches were created by skillful and creative artists from around the world.
Free Guide on How to Sketch with Expression
The art of drawing sketches is at the core of every effective figurative image, whether it's a loose three-minute drawing, a tight resolved three-week drawing, or an obsessively observed and reworked three-year painting. That is why Artists Network has put together this free how to sketch tutorial, filled with pencil sketch lessons for you to use as a guide for all your drawings.
Learning how to sketch is a fundamental skill for all artists. Keeping a sketchbook is essential to gather inspiration and explore new creative ideas. When working on a new piece, your initial sketch drawing establishes the overall proportion of your object, quickly fixing the mood, the sweeping action of the pose, and the underlying rhythms of your composition. Correctly capturing the gesture of your models serves as a foundation that keeps all of your later, detailed observations vital and alive.
Follow Dan Gheno as he focuses on anatomy sketches and portrait sketching and walks you through his fundamental sketching techniques. Study his sketch drawings and discover how he expresses his models' gestures with vigorous strokes, capturing the rhythm of what he sees, finding the perfect balance between the positive and negative shapes of his subject.
Add feeling and strength to your compositions by learning to sketch with expression and power. These pencil sketch drawing lessons include beautiful illustrations by Gheno and detailed descriptions of the artist's proven sketching techniques. Whether you're portrait sketching, drawing sketches of your surroundings, or working on anatomy sketches, you will find the expert tips included in this free sketching tutorial extremely clear, complete and useful.
Sketching Techniques: Speed
Gheno recommends moving quickly when you first begin drawing sketches. You shouldn't worry about making mistakes. You need to get something on the paper before you can start making adjustments. Learn to sketch by regularly drawing quick anatomy sketches. It will help you maintain your sense of proportion while expressing the energy of a moment in time.
Sketching Techniques: Contrapposto
Many artists look to the torso to establish a sense of action in their figures, especially the contrasting tilts of the chest and pelvis. Italian artists called this effect contrapposto. Contrapposto literally means contrast or counterpoint, it's the principle that the torso is not one solid and straight form but 2 contrasting forms.
Sketching Techniques: The Line of Gravity
Every pose, no matter how simple or bland, has a distinctive but subtle gesture and line of gravity. When portrait sketching, even a slightly off-center line of gravity can destabilize the look of a calm, relaxed standing pose. Try to grab onto some of that dynamic instability when you draw action poses.
Sketching Techniques: Rhythm
Rhythm is especially important in anatomy sketches. The human body, particularly the nude human form, has enormous metaphorical and symbolic power. Don't squander its potential, and don't let your drawings—gestural or otherwise—become scholastic exercises.
>Sketching Techniques: Line Quality
The quality of your line is very important and it can make or break a pencil sketch. Emphasize the complex rhythms of your composition by alternating thick and thin strokes, saving your strongest lines for the dominant rhythms.
Sketching Techniques: Foreshortening
Use the masters for inspiration when you're drawing sketches. Look for cornering effects in your anatomy sketches: For instance, in the arm, an elbow joint might jump out into space. Perhaps you could emphasize it with a heavy overcutting line. Look for bones, look for the separation of muscle functions.
Sketching Techniques: Positive Shapes vs. Negative Shapes
Gheno's sketching tutorial emphasizes negative space as a very useful and constructive force. Artists often use background tones to establish the limits of figures. Shadow masses can seem to bump up against a figure, riding along the outside of the form.
Sketching Techniques: Concepts and Composition
Looking at added issues that go beyond the visual of your pencil sketch drawing will help you get excited and motivated about what you are sketching. Even though you are working quickly, you should still think about composition or give some thought to placing the figure or object in an environment.
Sketching Techniques: Long-Term Drawing
Once you know how to draw sketches, there is nothing more exhilarating than getting a good start on a drawing. And, often there is nothing more terrifying than watching your drawing evaporate in front of your eyes as it turns into a stiff, brittle echo of your dynamic beginning gesture. It's very difficult to hold onto that initial gesture while working on a long-term drawing. Gheno shares some personal tips on how to translate the expression and power you captured in your initial sketch drawings into your long-term drawing or painting.